Not too much excitement this week...
Though my good friend Harry put me onto
this excellent page
! The King Soopers in Boulder now carries Taylor porkroll (the only one you should get anyway), but this page is pretty cool. If you don't know what porkroll is, well, now you can read up on it. Get some history and facts - if you really care to know the nutritional information. The site even has a recipe section, and the site also sells Tastykakes, though they're quite expensive.
Tonight's tasty carbonated beverage is
Mountain Dew
.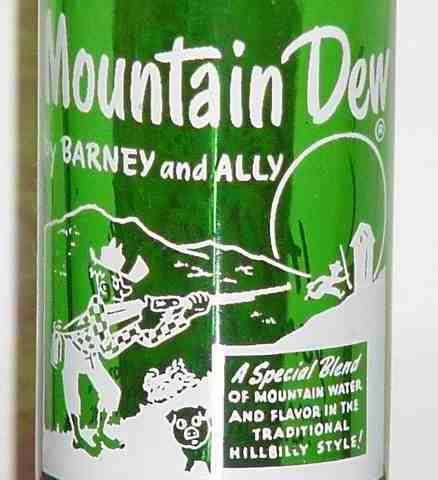 Not Belgian, but pretty tasty nonetheless. Heavily carbonated, with a sweet finish, and citrus aftertaste.
I did make some changes to the cyclocross bike though. You know, with
"cross season"
starting this next weekend! If you remember the last cross race I got to do, it was the only single speed race I did last year. The legs felt great, but I was hampered by issues with my chain getting thrown. So I made some changes to help prevent that. Plus, it gave me something to do... First, I decided to "customize" a chainring I had, and turn it into a guard, which should also keep the chain from being thrown to the outside. I also added a Jumpstart Chainring deflector.
I'm curious to see what it does in the mud, because the clearance is cut down quite a bit. I'll have to see how it works next week. The good thing with that chain deflector is that you can adjust it, to create more clearance. In the back, I had changed my "chain tensioner". I had a sweet 8-speed Dura-Ace derailleur, tricked out with a full SRP alloy bolt kit, modified to manage my single speed. It's just one of those derailleurs I can't part with, and what else do you do with an 8-speed derailleur these days? -I guess I do still have some 8-speed 105 shifters...
But I picked up a new tensioner. The cool thing with this one is that it puts quite a bit more tension on the chain. The pulleys on my derailleur were getting pretty well shot, so this new one should smooth things out. And, in general, it should ensure the chain runs a bit cleaner. Surprisingly, it is even a little bit lighter than the derailleur I had as well.
Now just to test it out this week, and with the time change, and a good forecast, that should be no problem!
Before that though, it's time for the weekend! Tomorrow I'll get a quick ride in, but then Jessica and I are off to
Frozen Dead Guy Days
in Nederland. Then I'm off to see Jessica's play down at
The Vic
. Sunday, if the weather holds, I should get to meet up with one of the group rides in town so I can get in those good ol' miles.